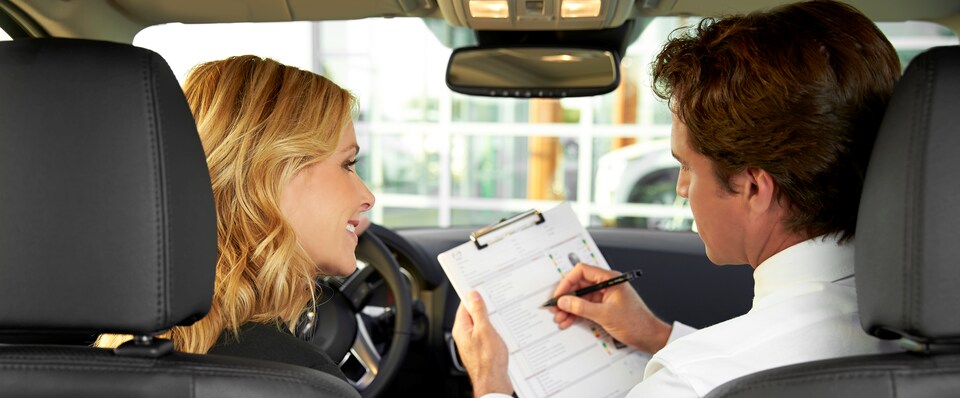 Subaru Leasing in Fort Walton Beach

When you're looking for a new ride near Navarre, you can't go wrong with Subaru Fort Walton Beach. Subaru vehicles can handle almost anything you ask, thanks to their rugged reliability and their standard all-wheel drive. When you want to drive a new Subaru, but aren't sure if you want to buy one, leasing can be a great choice.
Benefits of Leasing in Gulf Breeze
The most obvious is that it's easier on your wallet. While buying a vehicle has you pay for its full price, leasing one only has you pay for its projected value depreciation over the course of the lease. This means that there is a lower down payment and lower monthly payments. Saving money is great, but that's not the only benefit to leasing. Most auto leases are less than the vehicle's warranty period, so you're almost always covered.
Another big perk of leasing is that it means you can always drive the latest and greatest Subaru models like the new roomy Ascent, popular Forester SUV or family-friendly Outback. Once your lease expires, you just bring your Subaru back to the dealership, then you can lease the newest Subaru again. You can also buy your vehicle if you can't stand the idea of letting it go.

Drawbacks of a Lease
Leasing isn't for everyone, though. Leasing has a yearly mile limit, and you get charged for each mile you drive over the limit. You won't have to worry about the mile limit for daily driving around Crestview, but a road-trip to California might be off the table. Since you don't own a leased vehicle, you can't modify it either. If you love to work on your car and want to add Subaru accessories leasing might not be for you.
Come See for Yourself
Your dream Subaru is within reach and we're here to help you close that gap. Come pay us a visit today, right here in Fort Walton Beach, FL. We're proud to serve drivers from all over. We can't wait to help you too.
Learn More About Lease Offers Now